At New Hope, our counseling ministry center exists to help people find hope and healing for daily struggles or even the larger issues of life through the power of Jesus Christ and the life changing principles of the Bible.
Our Counseling Center is built on the following convictions:
The Bible either directly provides the answers or direction for how to find the answers to the issues we face in life.
The power of Jesus Christ brings the only hope we have of genuine and lasting life change.
Life Change over our issues requires that we get to the roots of our problems.
Community is necessary for life change because it is where we care for and counsel one another.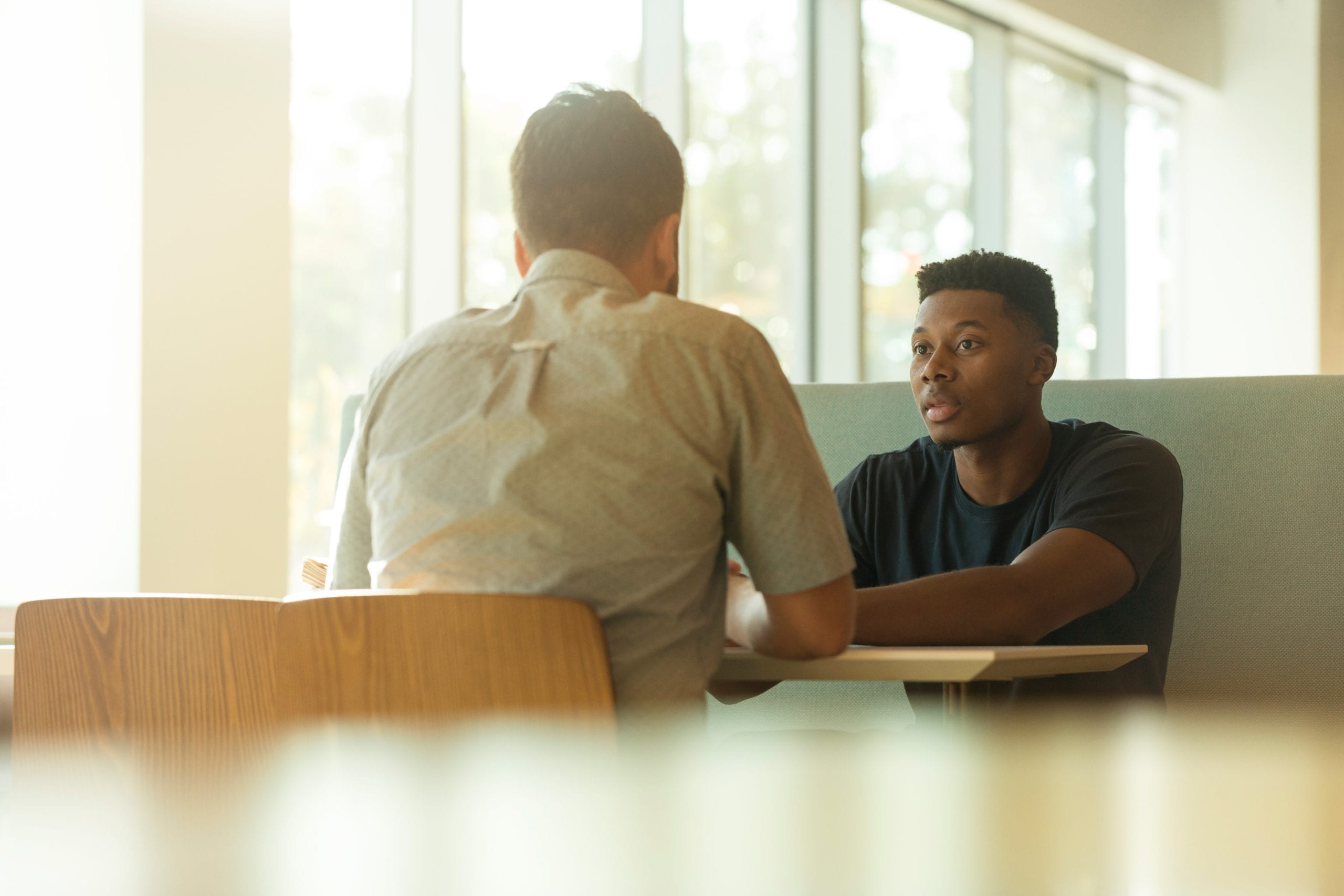 If you would like to speak with someone to meet for counseling, please request care here:
"The counseling was fantastic, the handouts were great and it truly has been a great experience. I've learned so much about myself and my walk with the Lord is so much more!!!" - Amy
"The Counseling Center at New Hope Church turned out to be the lighthouse of light that called me back to be closer to Jesus and guided me around the hidden shoals that threatened my spiritual journey." - John
"We went for premarital counseling through New Hope. It helped us prepare for our marriage. Our counselor was so patient, loving, and kind. He guided us through the Bible of what marriage is in the eyes of God." - Ivan and Monica
"I feel like I have a foundation to move forward with Christ. It's been great to have someone come alongside and help me understand what it means to follow Christ and specifically do that as I face struggles in my life." - Anon.
Counseling & Discipleship Training
Our goal is to provide everyone in our church family with an opportunity to get counseling and discipleship training. Whether you're interested in serving in New Hope's Counseling Ministry, simply growing in your personal discipleship ministry, or want to learn how to think Biblically about the daily and larger issues of life, we invite you to join us for the following opportunities:
Summer Counseling Topical
"Marriage
Issues:

Moving Past Hurts" | Sun, July 9 from 12:30-2pm (light lunch included)

Learn how Biblical Counseling addresses issues you, or those you love, are facing. We'll also share more about our Counseling Ministry Center & ways to get further Biblical Counseling training or involved. Register here.
Watch this video to learn more about our vision for counseling ministry at New Hope:
Certification Process Overview:
As we prepare church family to serve as counselors in our Ministry Center, we are getting equipped through Biblical Counseling and Discipleship Training through the Association of Certified Biblical Counselor (ACBC). This training involves 3 phases:
Phase 1: Reading and Learning
30-hour "Fundamentals" course
1,000 pages of theological and counseling reading (from ACBC approved reading list)
10 hours of observing an ACBC counselor
Phase 2: Exams
Theology Exam: 24 essay questions
Counseling Exam: 20 essay questions
Phase 3: Supervision
50 hours of supervised counseling