Discipling is when one follower of Christ walks beside another believer in Christ and helps them to grow in their faith. We like to think of them as "intentional friendships".
This year, the Lord has led us to disciple (mentor in the faith) all 500 of the people in our church family. And then, if those 500 all do the the same thing next year, we can disciple 1,000 people. And if we continue that pattern, we will disciple the 60,000 people that live within a 5 mile radius of exit 19 (BHAG #) in the next 7-10 years!


We ask for the discipler and the disciple to make a commitment to meet once/week for about an hour so that the disciple can grow more in his/her relationship with God.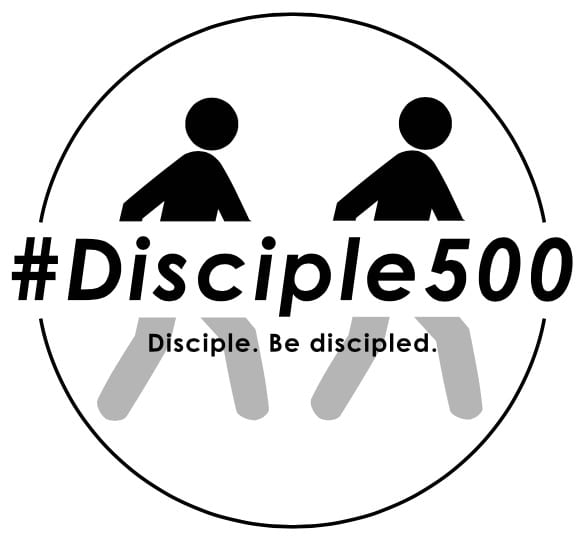 As we make disciples in 2021, let us know if you are already discipling or being discipled by someone OR if you are ready to disciple or be discipled by someone.
#Disciple500 Touchpoint
Thur. Mar 18, 6:30 pm

OR

Sat. Mar 20, 9:30am
If you have committed to disciple someone this year we invite you to join us for one of the identical offerings of our #Disciple500 Touchpoint. This is for anyone who is ready to disciple or who is already discipling someone. We'll have a time of training and equipping, Q & A, and sharing what each of us has learned in the joys and challenges of 1-on-1 discipleship relationships. Our goal is that whether this is our first time in a discipleship relationship or have been discipling others for years we will all grow to be more and more effective disciple-makers!
Register for #Disciple500 Touchpoint