Discipling is when one follower of Christ walks beside another believer in Christ and helps them to grow in their faith. We like to think of them as "intentional friendships".
This year, the Lord has led us to disciple (mentor in the faith) all 500 of the people in our church family. And then, if those 500 all do the the same thing next year, we can disciple 1,000 people. And if we continued that pattern, we could disciple each person in our whole region in just 8 years!


We ask for the discipler and the disciple to make a commitment to meet once/week for about an hour so that the disciple can grow more in his/her relationship with God.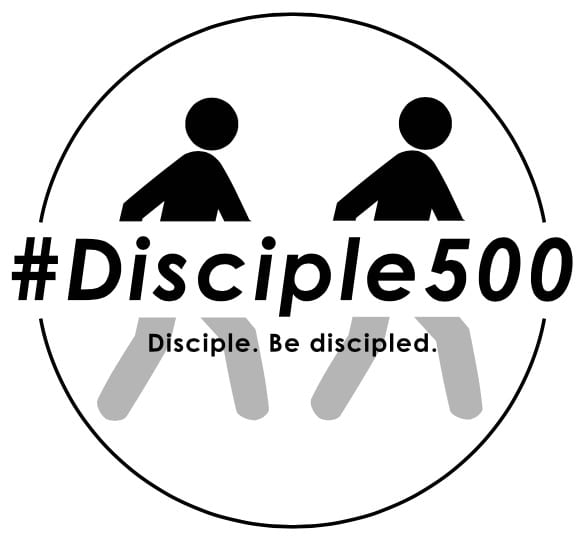 To get involved with #Disciple500, let us know if you would
like to disciple someone or be discipled by someone.