Maybe you've started your spiritual journey, and it's time to take your First Steps. At New Hope that involves 3 things: Weekend Worship, Growth Groups, and Serving Others.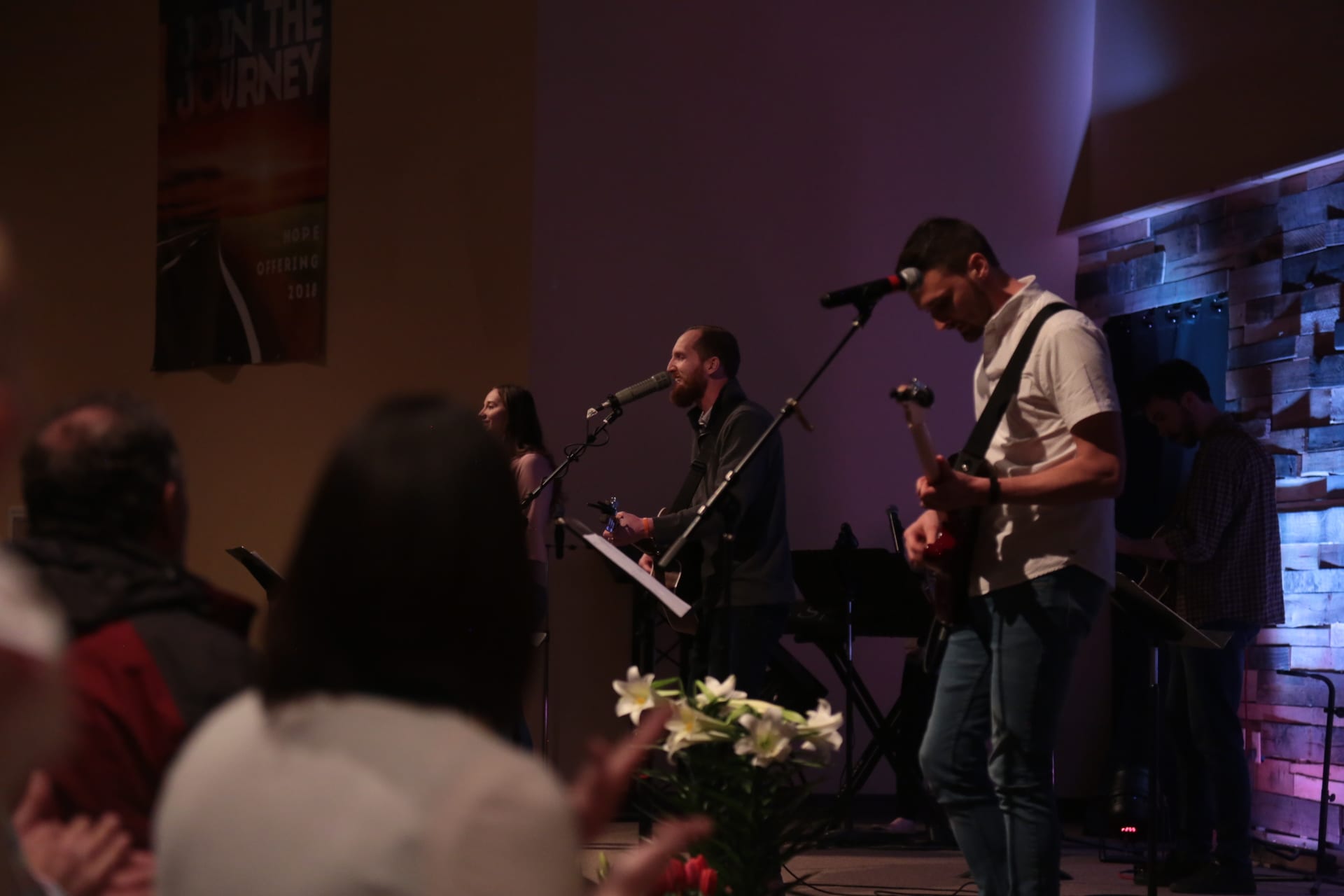 God designed His work so that we would have a regular, weekly large group gathering with our church family to hear from Him, worship Him, and encourage one another. To join us at our weekend worship, check out our service times.
Not only has God given us a large group gathering through weekend worship, He also designed His work so we could learn and grow and minister to one another in smaller groups that we call Growth Groups. If you'd like to know more about Growth groups, you can check out our groups page.
One of the greatest blessings in life is being used by God in the lives of others. If you are interested in finding out more about the ministries of New Hope, you can check out our Serve page.