At New Hope, we want to share Christ all over the world and during New Hope loves the North Country, we're going to start right here in Queensbury! Join us on our mission trip to our community with opportunities every day of the week to share Jesus in some special ways.
We want to serve families who are serving families. We know parenting can be hard, so we want to support foster families by creating a window where they can go out and spend time doing whatever they need.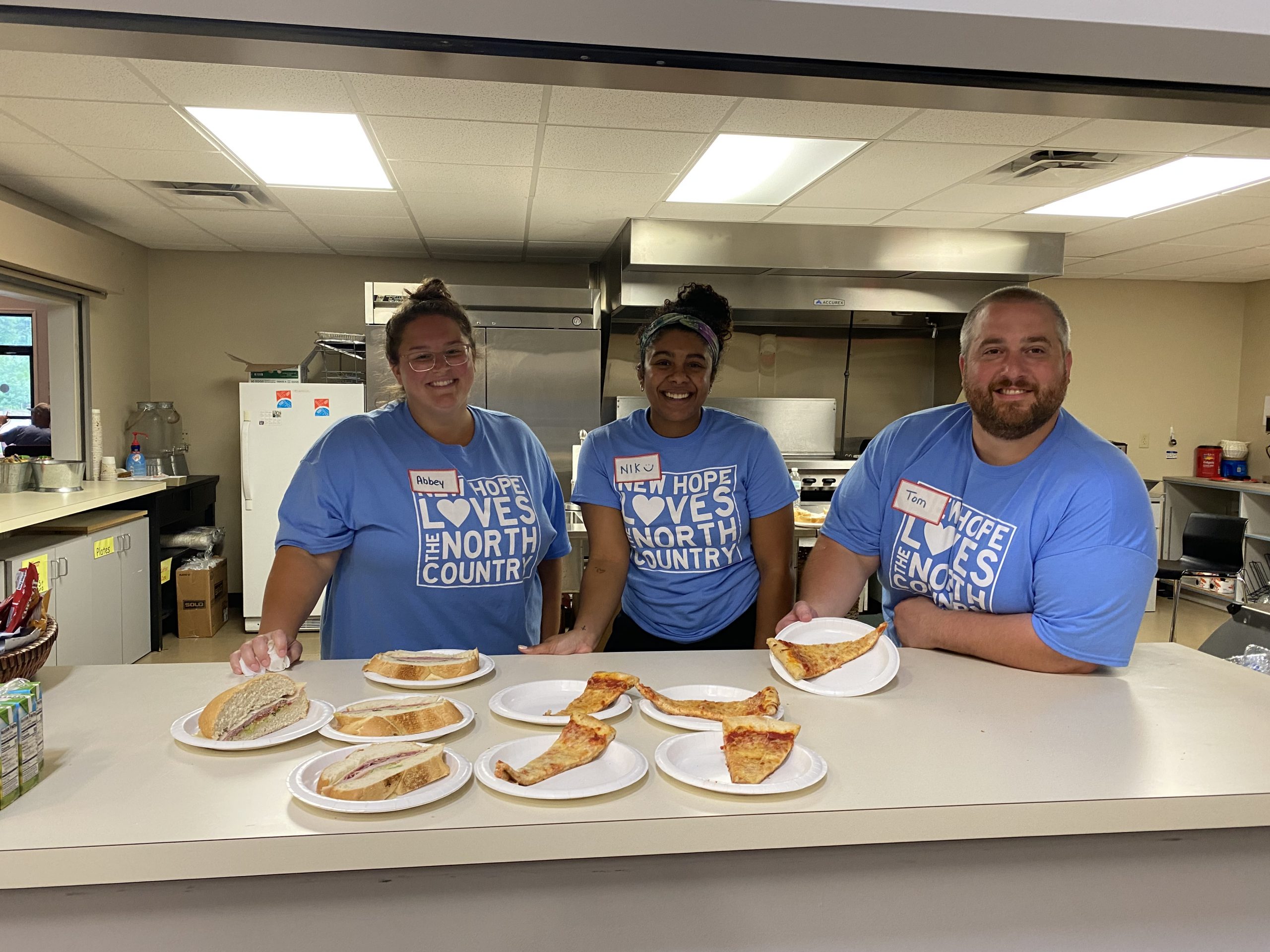 Registration
Games
Kitchen
Crafts
Safety
Check-in
Oil Change
Hospitality (snacks, drinks, conversation) during oil change.
Finding time to get a simple oil change can be a lot at times for single parents, so we want to help take that off their plate. If you are gifted with servicing cars and want to help bless a single parent, this is the day for you!
Thousands of motorcyclist come to the North Country every summer as a part of Americade. For the last 15 years, we have been providing a free lunch. This is a great time to meet others, share Christ, and pray with people from all over the United States.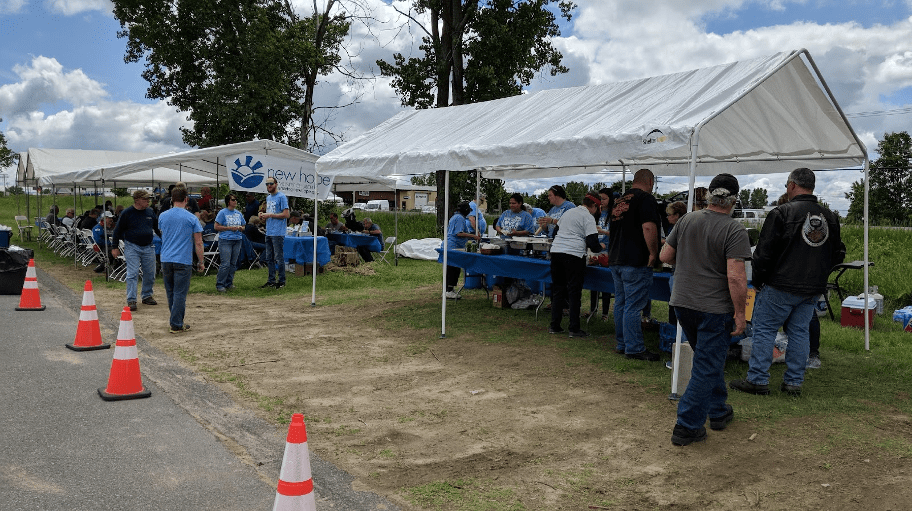 Set-up
Lunch Prep and Serving
Mingle and Minister
Clean Up/Breakdown
Serving our community is a great bridge to sharing Christ with them. On this night, we will be helping those in our community with yard clean up, landscaping, and a multitude of other needs. We need those to work and those to just sit and engage with the homeowner so there is a place for everyone.
Wear long pants, closed toed shoes and work gloves. If you have a rake and bug spray, that is also encouraged.
Clean up crew
Home owner hospitality (spend time with and talk with homeowner while work is being done)
As the school year is winding down, we want to invite our community to a backyard block party. We will have free food, bounce houses, snow cones, cotton candy, and an outdoor movie to cap the night. A great opportunity to serve and invite a friend to hear the Gospel.
Setup/Breakdown
Food Prep/Serving
Bounce Houses
Mingle and Minister
Did you know that the second Saturday of every month, New Hope has a team that serves lunch at the Open Door Mission in Glens Falls? Maybe you have been interested in serving in this ministry in the past, and this is a great opportunity to jump in!